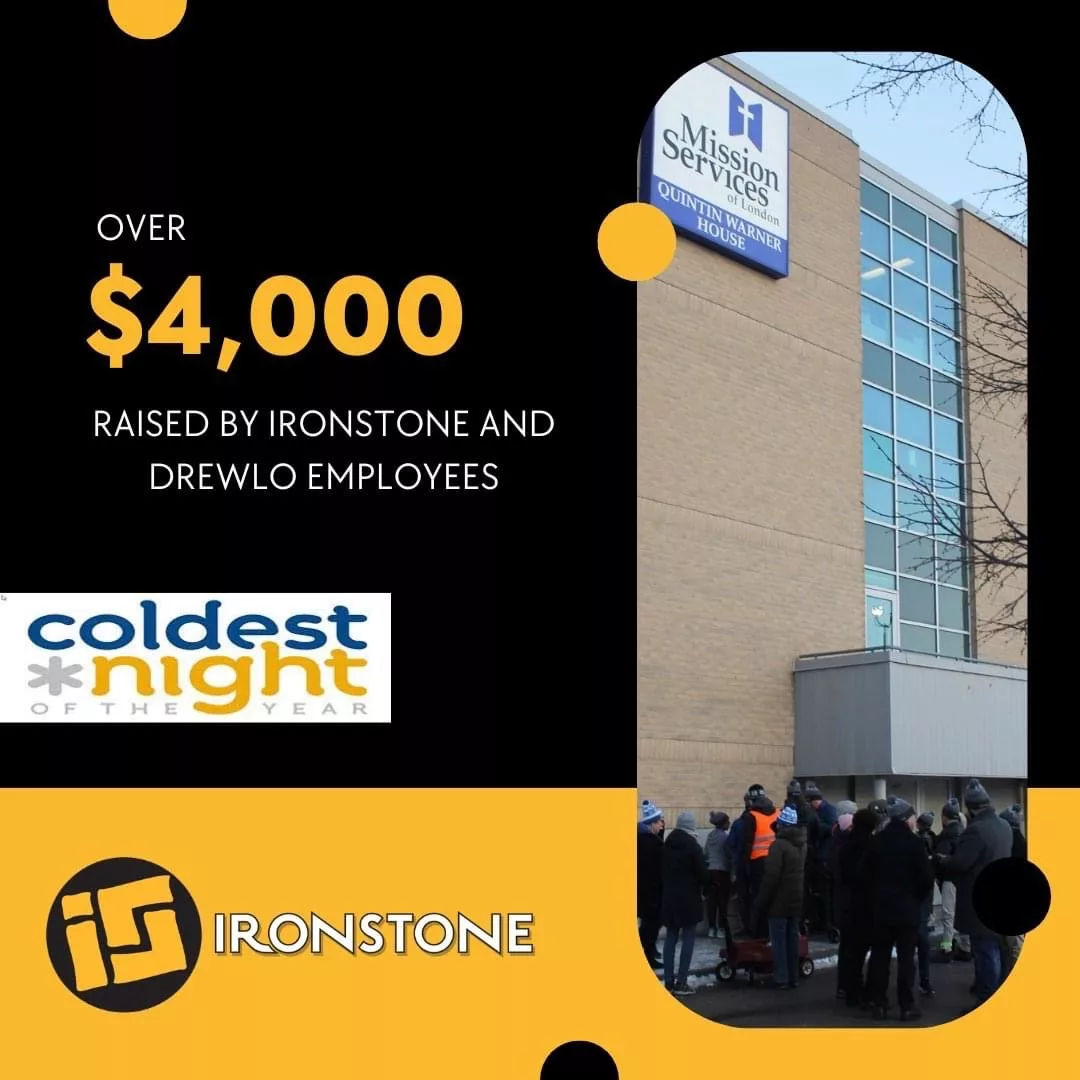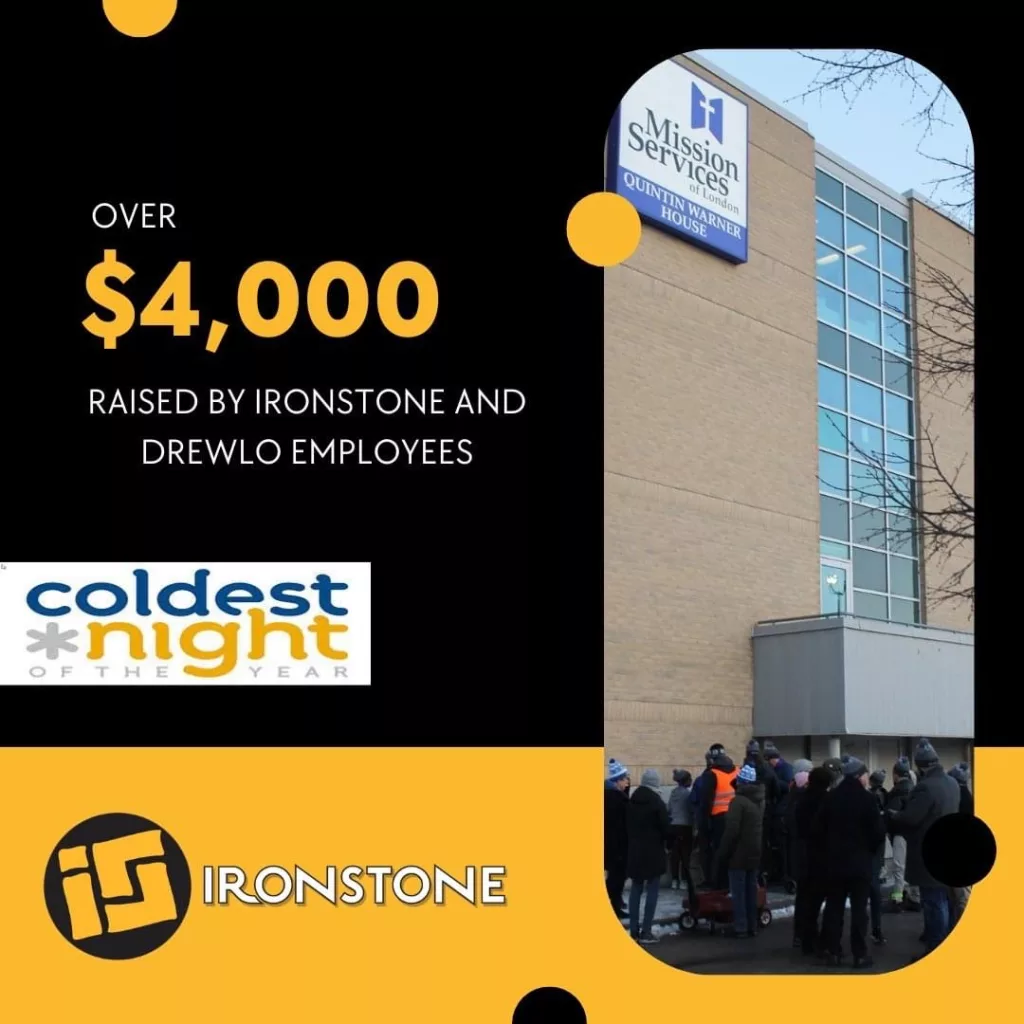 On February 25 2023, the Ironstone and Drewlo team joined together a raised over $4,000 to support Coldest Night of the Year event. A special thanks goes out to everyone that donated and participated to this event, it could not have been accomplished without your dedication and support.
The Coldest Night of the Year is a winterrific family-friendly walk to raise money for local charities serving people experiencing hurt, hunger, and homelessness.
CNOY is a moment each year when tens of thousands of Canadians step outside the warmth and comfort of home to shine a light of welcome and compassion in their communities. Since 2011, the Coldest Night of the Year has raised over $57,000,000 across Canada in 166 communities – 100% of net proceeds stay local to support our CNOY charity partners.
If you would like to donate or learn more, please visit CNOY.org