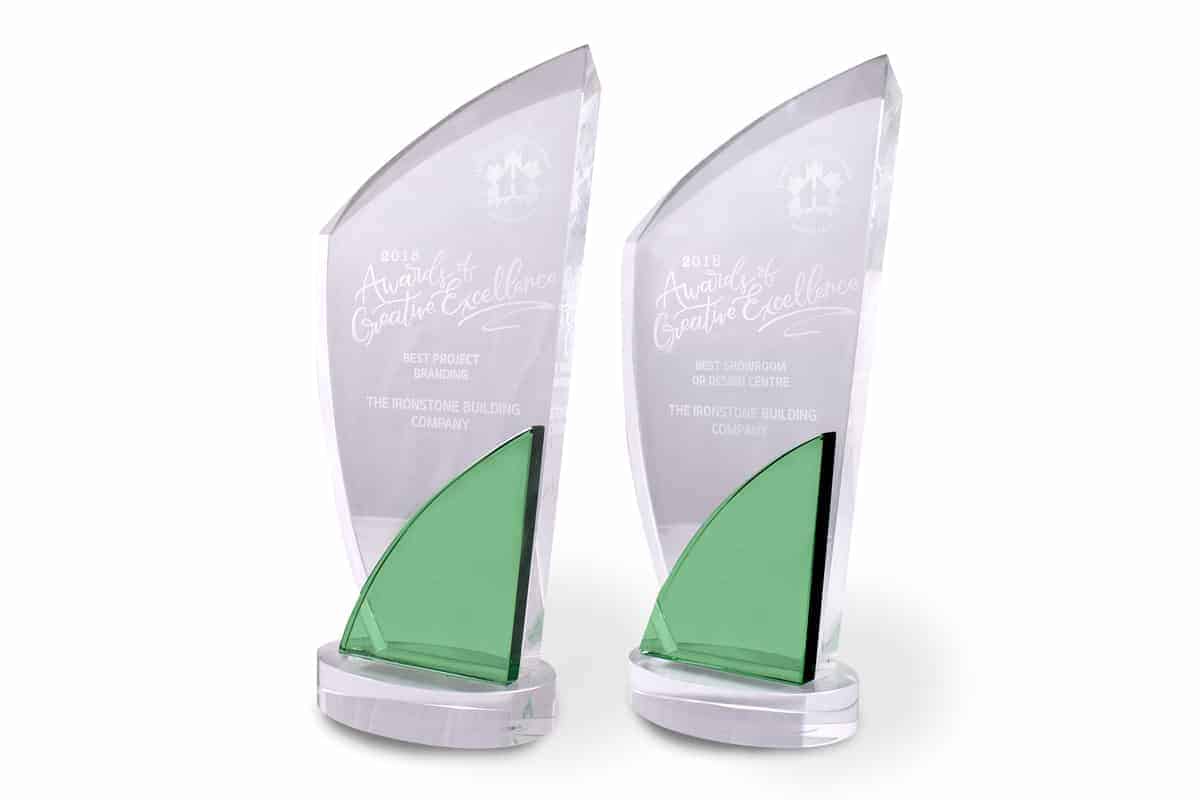 On October 11th, members and guests of the London Home Builders' Association gathered for the annual Awards of Creative Excellence to honour industry professionals for their personal commitment to the London housing industry. Ironstone is proud to be the recipient of two awards: Best Showroom or Design Centre and Best Project Branding. 
Best Showroom or Design Centre 
Ironstone received this award for the showroom at BAJA in Hyde Park Meadows.
As you walk into the bright and spacious show room, you are greeted by the cheerful signature BAJA-orange accent design on the walls. Coordinating with the wall design, is a series of custom-made wall art pieces that showcase renderings and floor plans. The star of the show room is placed right In the middle. Our Ultra 4K Table Top with an interactive touch screen allows you to browse virtual reality tours, photo galleries, floor plans, and customized programs created exclusively for BAJA.
Best Project Branding
Ironstone received this award for BAJA's branding.
It all started with a vision – Ironstone sought to  bring to new life to Hyde Park Meadows, and now BAJA has quickly become a landmark destination in the heart of the area. Branding got underway with the creation of a logo that reflects the company's energy: energetic, happy, creative and bold. Orange was the perfect reflection of our vision at BAJA.
Come visit us at BAJA this weekend!
1960 Dalmagarry Rd. 1 pm to 5 pm Saturday & Sunday