For our ninth week of Ironstone Impact, we are donating $10,000 to Business Cares Food Drive.
Business Cares delivers food to the London and Area Food Bank and engages in programs such as the community harvest which increases the amount of fresh produce donated from local farmers to the food bank.
"Hunger doesn't discriminate based on age, sex, or colour and it's critical for all Londoner's to be fed. This is why we are happily donating to Business Cares to further add resources that will assist those in need," says Dave Stimac, President of Ironstone Built.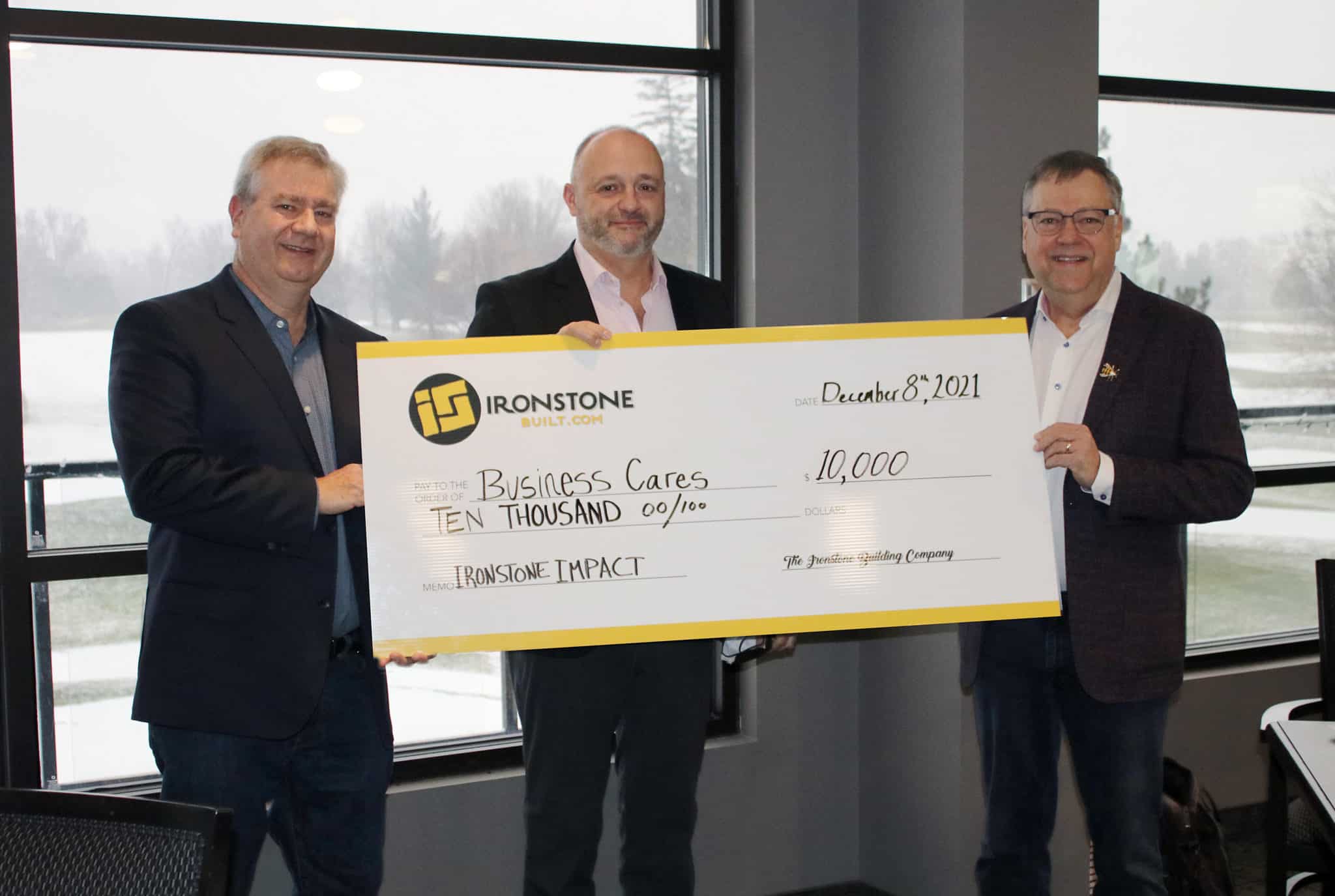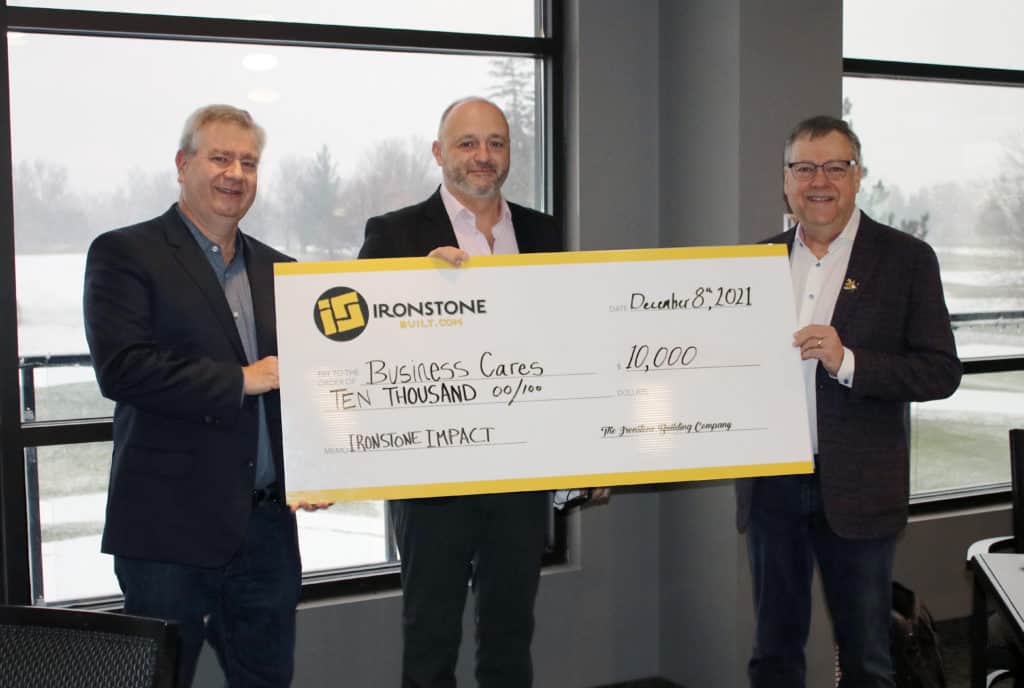 Donations from Ironstone will be directed to the same programs and food items as last year. This includes the Community Harvest and Community Re-Fresh programs that have made such an incredible difference to the London Food Bank and the clients it serves. Some of the funds will also go towards a new initiative, called the Greenhouse Program. The Greenhouse Program involved purchasing several smaller greenhouses that were put out to Service and Church groups throughout the city for them to grow fresh produce and distribute the food within their neighbourhoods as partners of the Food Bank. In addition, funds from the Business Cares campaign go towards baby food and feminine hygiene products.
"Business Cares and the London Food Bank are thankful and excited to have been selected as one of your charities from the Ironstone Impact program. I can't say enough how much Allan, Dave, and the incredible team at Ironstone continue to make a difference to so many charitable organizations throughout the city. On behalf of Business Cares, thank you for being so kind to so many groups and the countless number of people that need a helping hand," says Wayne Dunn, Chair of Business Cares Food Drive.
If you wish to donate to the Business Cares Food Drive, visit the link here.
To find out which charity we will donate to next week, check back next Thursday December 16th.