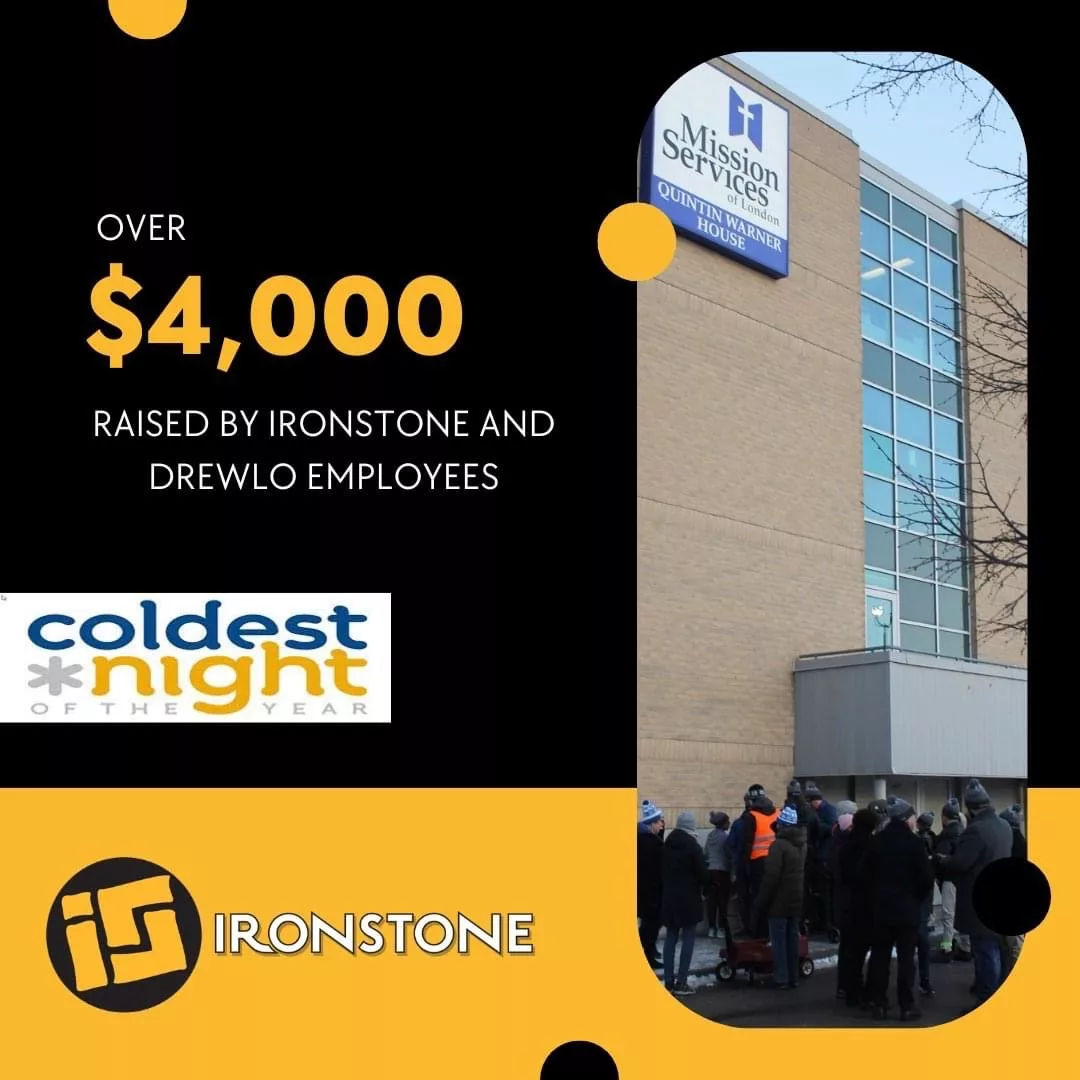 Charitable Work
On February 25 2023, the Ironstone and Drewlo team joined together a raised over $4,000 to support Coldest Night of the Year event. A special
Read More »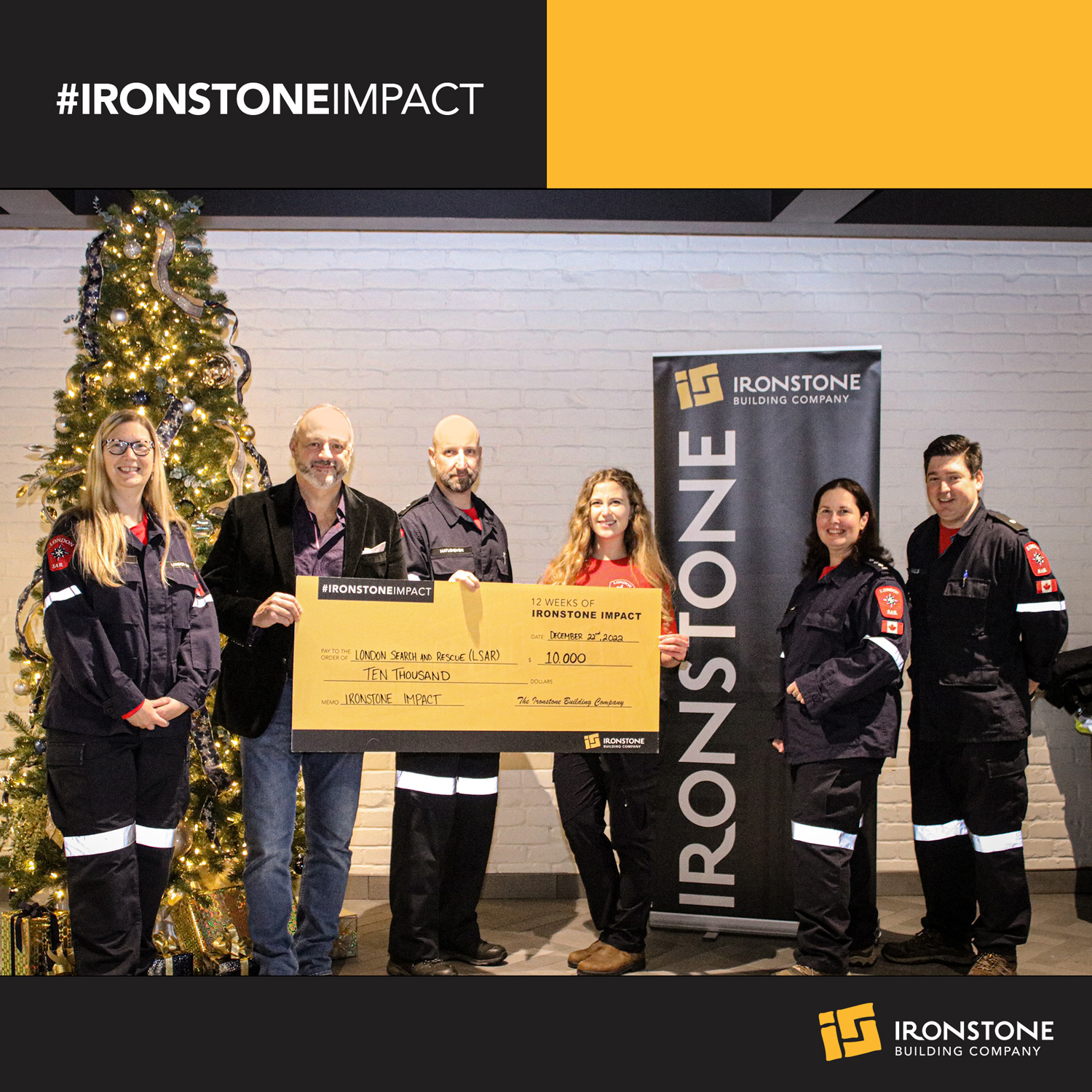 Charitable Work
Congratulations to London Search and Rescue for all your hard work and dedication; Ironstone Impact is excited to donate $10,000.
Read More »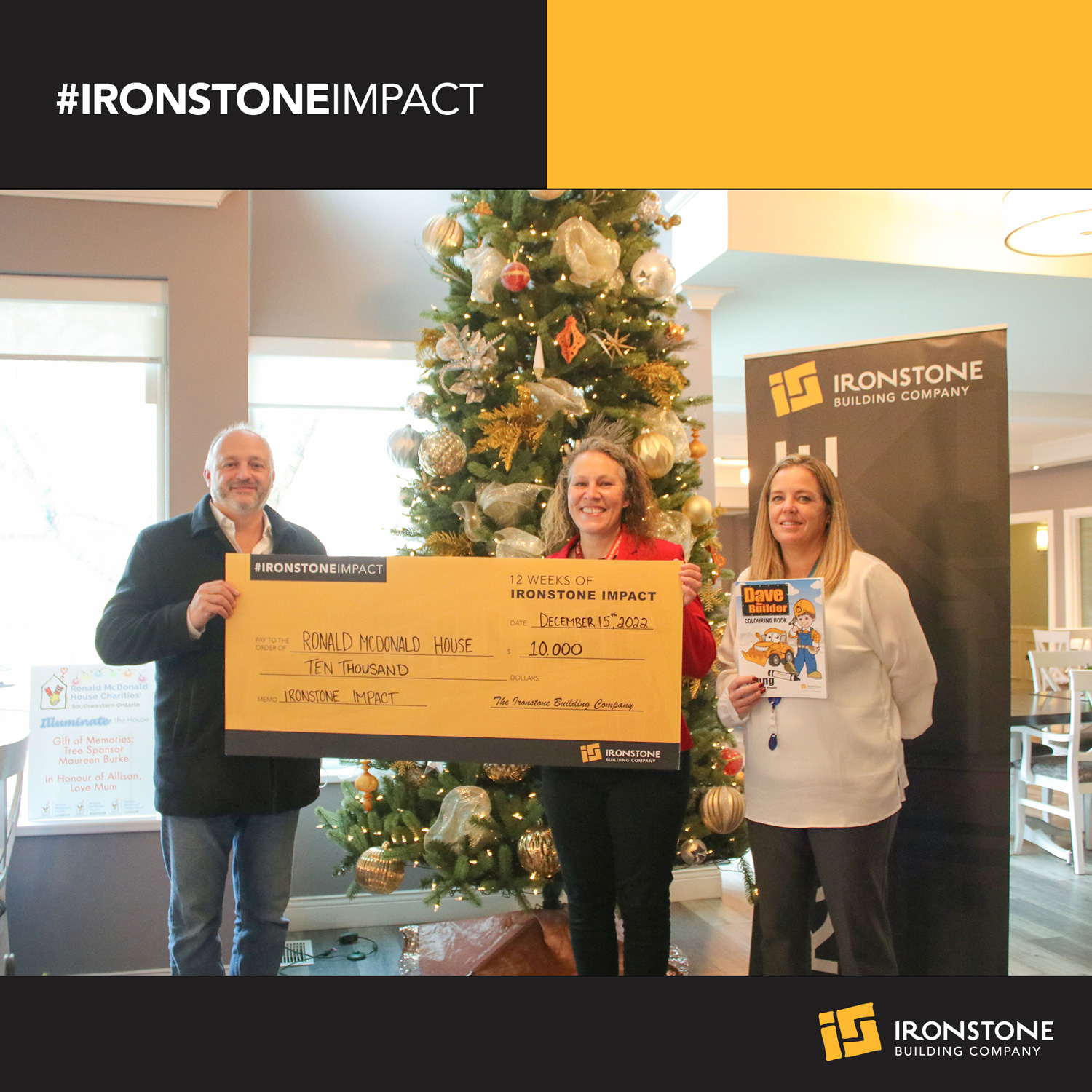 Charitable Work
Week 11 of our Ironstone Impact is another charity close to our staff; The Ronald McDonald House. When families find themselves having to travel far from home for required medical care, they can find a home away from home at the RMHL. We are proud to donate $10,000 to the RMHL.
Read More »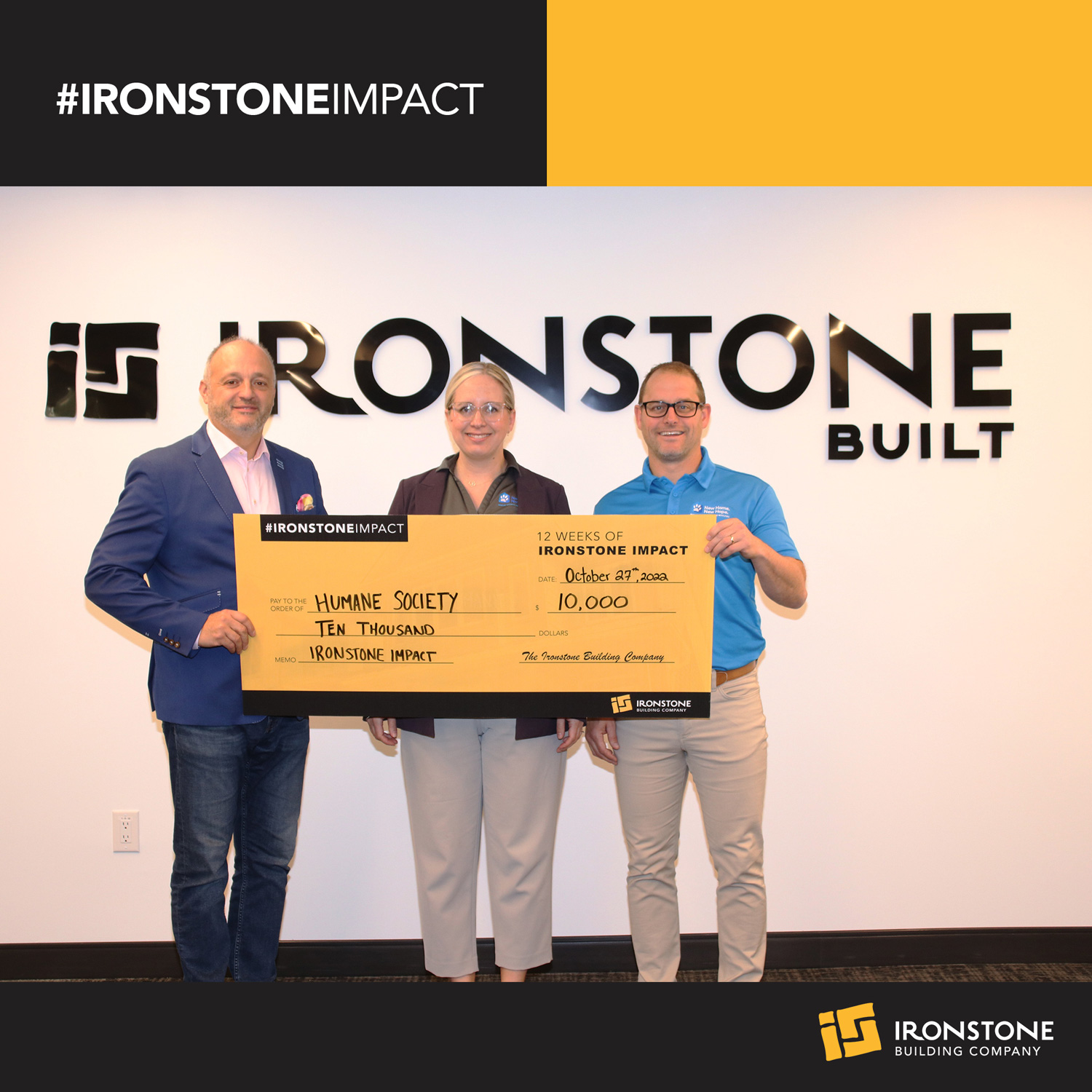 Charitable Work
This week, the Ironstone Building Company is happy to announce our week 4 recipient for Ironstoneimpact award is Humane Society London & Middlesex.
Read More »