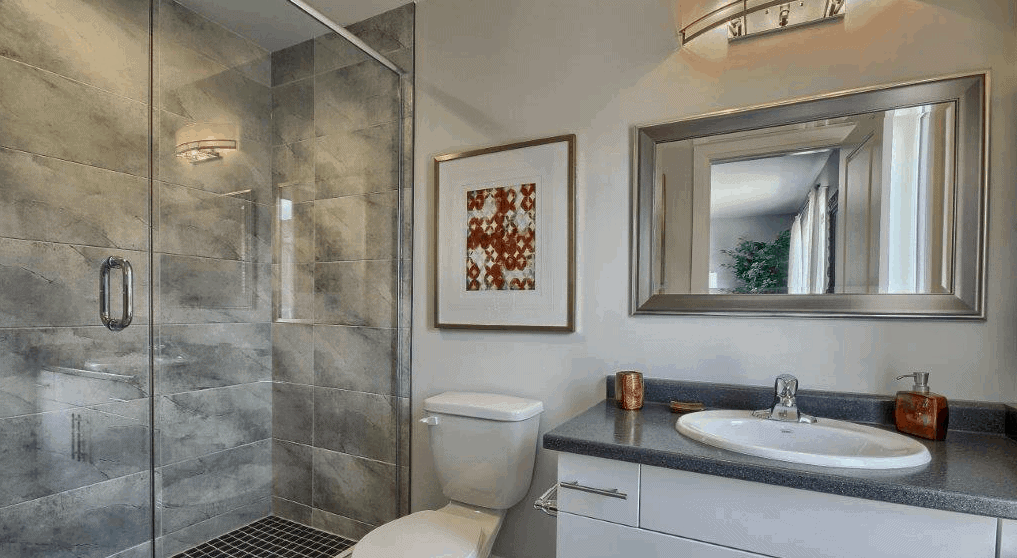 At Ironstone we pay attention to every detail, down to the last tile. Our durable yet stylish tile choices are provided by Centura, a long-standing Canadian company.
"The tiles we use at Centura come from manufacturers around the world," says Wayne Hastings, the Ceramics Manager at Centura. "We pride ourselves in carrying high-quality products, and ensuring a range of styles are available to please every customer's unique tastes."
Ironstone home buyers get to choose from a variety of glazed porcelain products for their bathrooms and wet areas. 
"The water absorption rate for porcelain tile is 0.5 per cent or less meaning the tile is much denser, making it more durable than other ceramic tiles. Porcelain tile is also fired at a higher temperature for a longer period of time than other ceramic tiles, creating a stronger surface."
Tiles have a grading system, called a PEI (Porcelain Enamel Institute) rating, which helps customers decide what type of product works in their home. At Ironstone, all available tiles have a PEI rating of 4 which means they're suitable for moderate to heavy foot traffic in a residential environment. 
Visit one of our model homes to see Centura tiles and all of our high-end finishes.