2020 marks Ironstone's 10th year of building homes and we are commemorating the occasion with 10 weeks of giving back. Until the end of the year, we will be donating $10,000 each week to organizations that create impact in the City of London.
Week six of Ironstone Impact falls on the International Day for the Elimination of Violence against Women and the company is honoured to donate to Anova.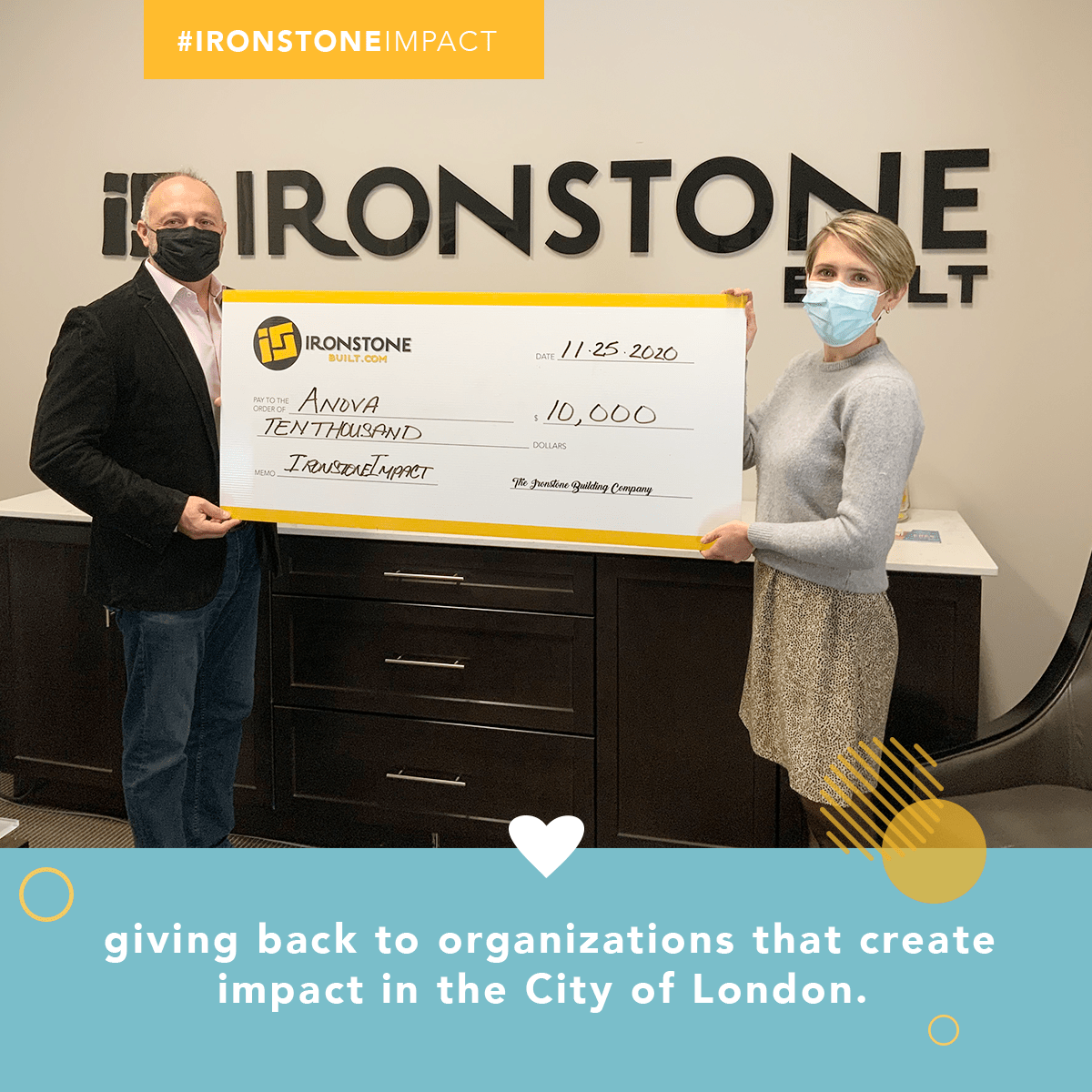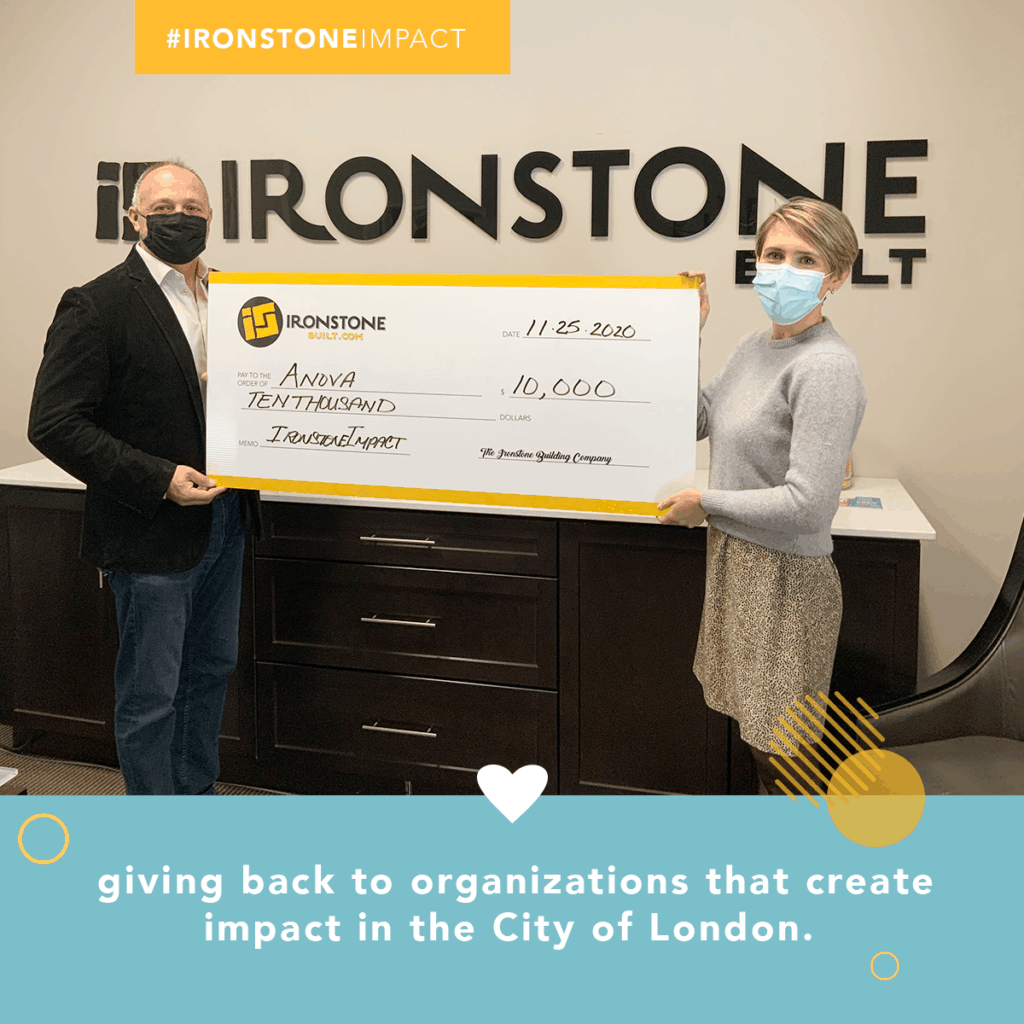 "'Powerful' is how I would describe what this generous donation does for Anova. Thank you Ironstone Building Company for supporting the women and children survivors of domestic and sexual violence in our community," says Jessie Rodger, Executive Director of Anova. "Thank you for believing in a future without violence."
The donation is intended to bring notice to Domestic Violence Awareness Month this November.
"Gender-based violence rates are increasing during the pandemic," says Dave Stimac, Ironstone President. "We share Anova's belief that an inclusive world of shared power, where everyone lives freely without fear of violence, is possible."
New donations are announced every Wednesday. Ironstone will also provide an opportunity for the public to vote for a charitable organization of their choice during the week of December 23rd. Learn more here.