This Remembrance Day, Ironstone Impact wants to help bring awareness to programs that help our veterans. The Legion is committed to making a difference in the lives of Veterans and their families. Support and donate to the Legion in your community. In honour of the brave Canadians who made the ultimate sacrifice. Ironstone will split the $10,000 to The Royal Canadian Legion – Byron-Springbank Branch 533, Victory Legion Branch 317 and Lambeth Branch 501.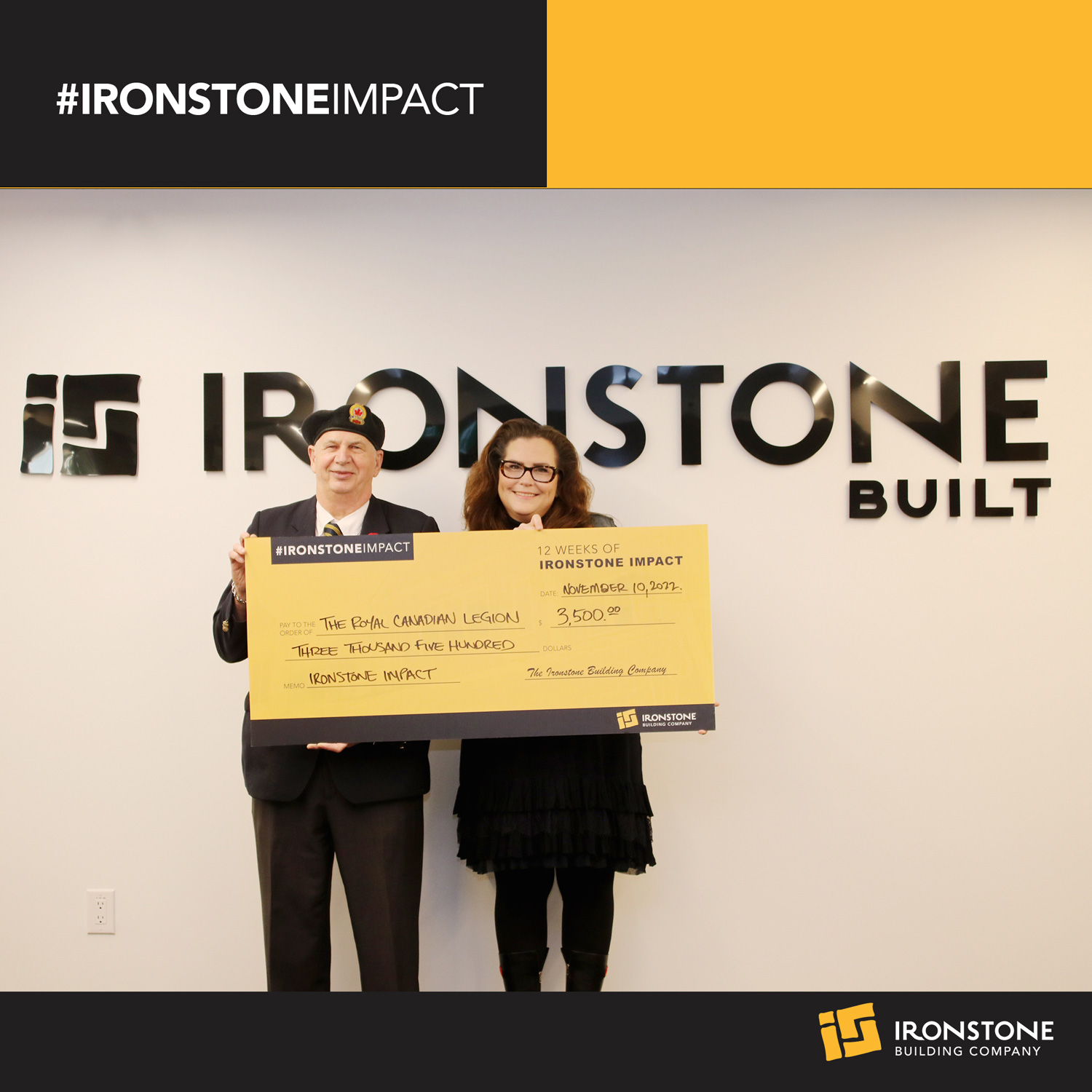 "We want to show our appreciation to the veterans of our country by donating to organizations that provide invaluable resources such as mental health support and healthcare services," says Dave Stimac, President of Ironstone. "With the Poppy Fund donations down due to COVID, it was also important for us to look for the organizations that directly influence the well-being of our veterans."
The Royal Canadian Legion is a non-profit organization that serves veterans and their families in Canada. Founded in 1926, the organization provides assistance and support to veterans in areas such as health care, housing, and education. The Legion also advocates for veterans' rights and works to promote remembrance of those who have served in the military. The organization is run by volunteers and is funded by donations, membership fees, and fundraising activities. The Royal Canadian Legion is dedicated to serving and supporting Canada's veterans and their families, preserving the memory of those who have served, and promoting Canadian values and traditions.
If you'd like to make a donation, you can donate to the Royal Canadian Legion, you can do so here.
The Ironstone Team is honoured to thank the brave Canadians who have made the ultimate sacrifice for our country.