Week eight of Ironstone Impact is dedicated to Business Cares Food Drive benefiting the London Food Bank.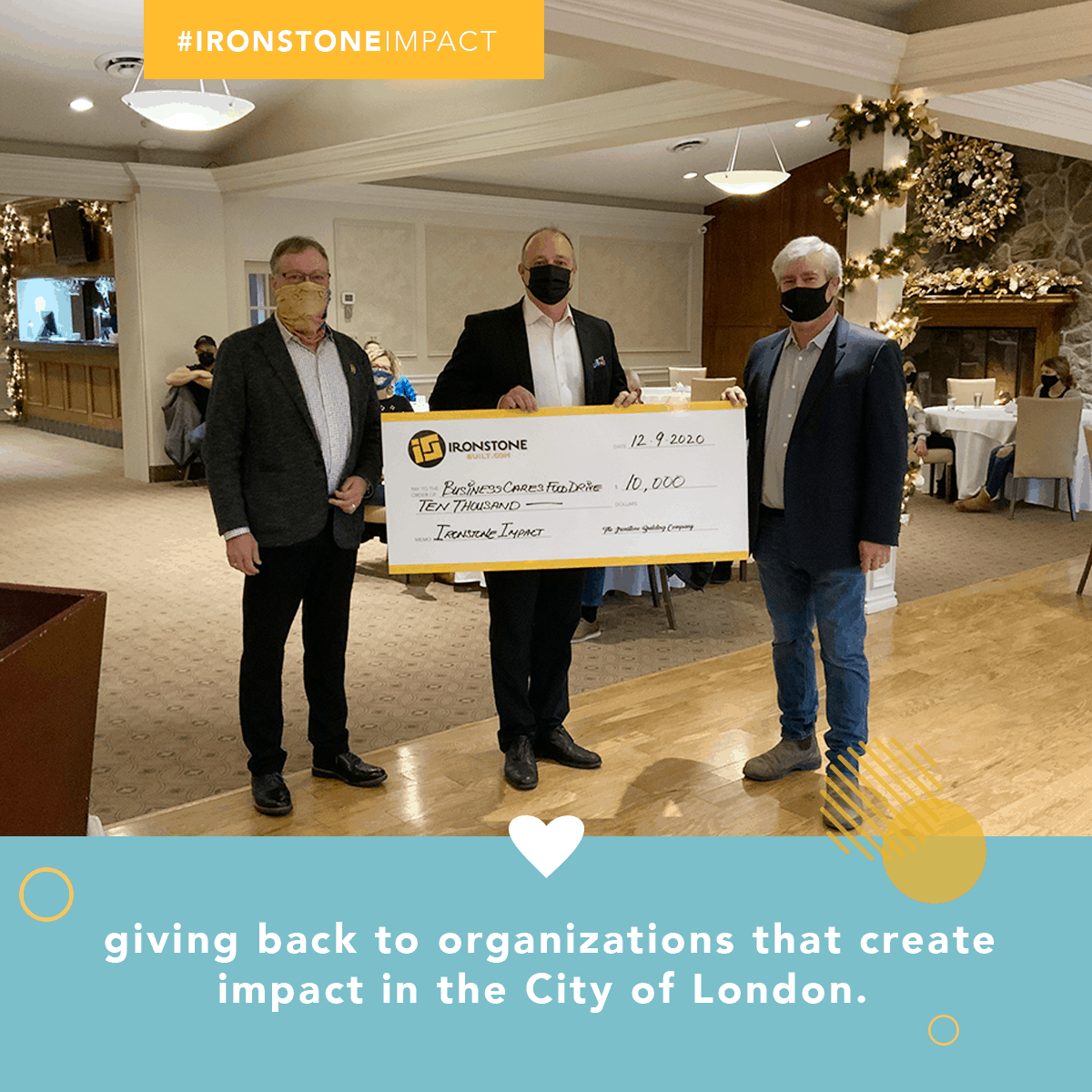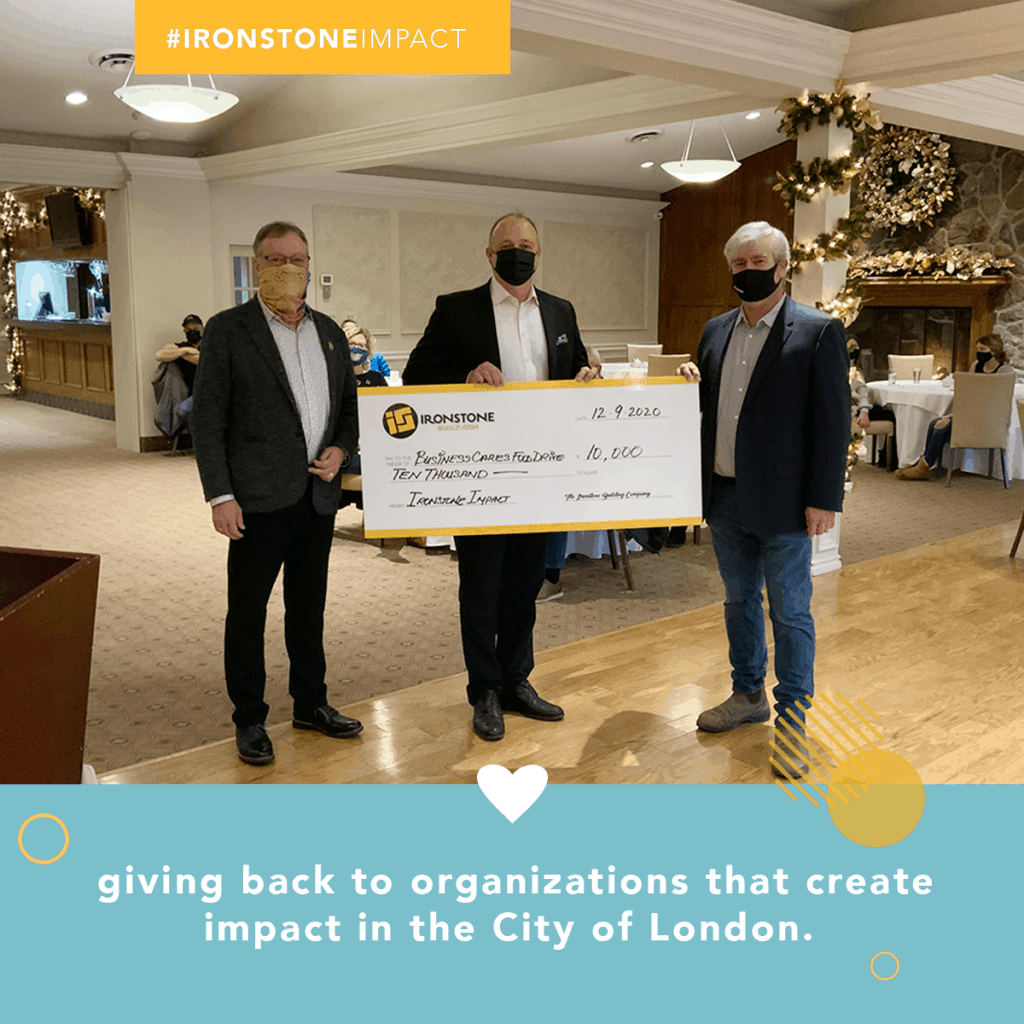 "On behalf of Business Cares and The London Food Bank we thank The Ironstone Building Company for their tremendous generosity donating to 10 different charities over 10 weeks celebrating their 10th anniversary. We are most appreciative and thankful to be included within this group. I would also like to personally thank Dave and Allan for their continued support with Business Cares over the past 20 years," says Wayne Dunn, Chair of the Business Cares Food Drive. "Many think of them as tremendous developers and builders…we also think of them as builders of the community they live in. Thank you so much."
Ironstone has been a long-time supporter of Business Cares Food Drive. In addition to annual donations, Ironstone staff volunteer at the organization's annual holiday food drive.
"Business Cares Food Drive is an important organization in our community that ensures Londoners have access to food and basic necessities. This year, it is more important than ever for the business community to come together to support those in need," says Dave Stimac, Ironstone President & Co-founder. "We hope Ironstone Impact and our donation to Business Cares Food Drive inspires other local businesses to give back to this vital service in our community."
New donations are announced every Wednesday. Ironstone will also provide an opportunity for the public to vote for a charitable organization of their choice during the week of December 23rd. Learn more here.