Week seven of Ironstone Impact is dedicated to Youth Opportunities Unlimited (YOU), a local organization working to end youth homelessness.
"Ending homelessness and helping people who've been marginalized through mental illness takes a community. For the past several years, YOU has been leading the way on addressing youth homelessness. We have done this with the help of many public and private sector partners. We are thrilled that the Ironstone Building Company has joined us in our efforts to create 35 new affordable housing units and a youth wellness hub at Joan's Place; located at Richmond and York," says Steve Cordes, Community Engagement Coordinator at YOU. "This donation is being matched in Joan Smith's name and will support this transformative project."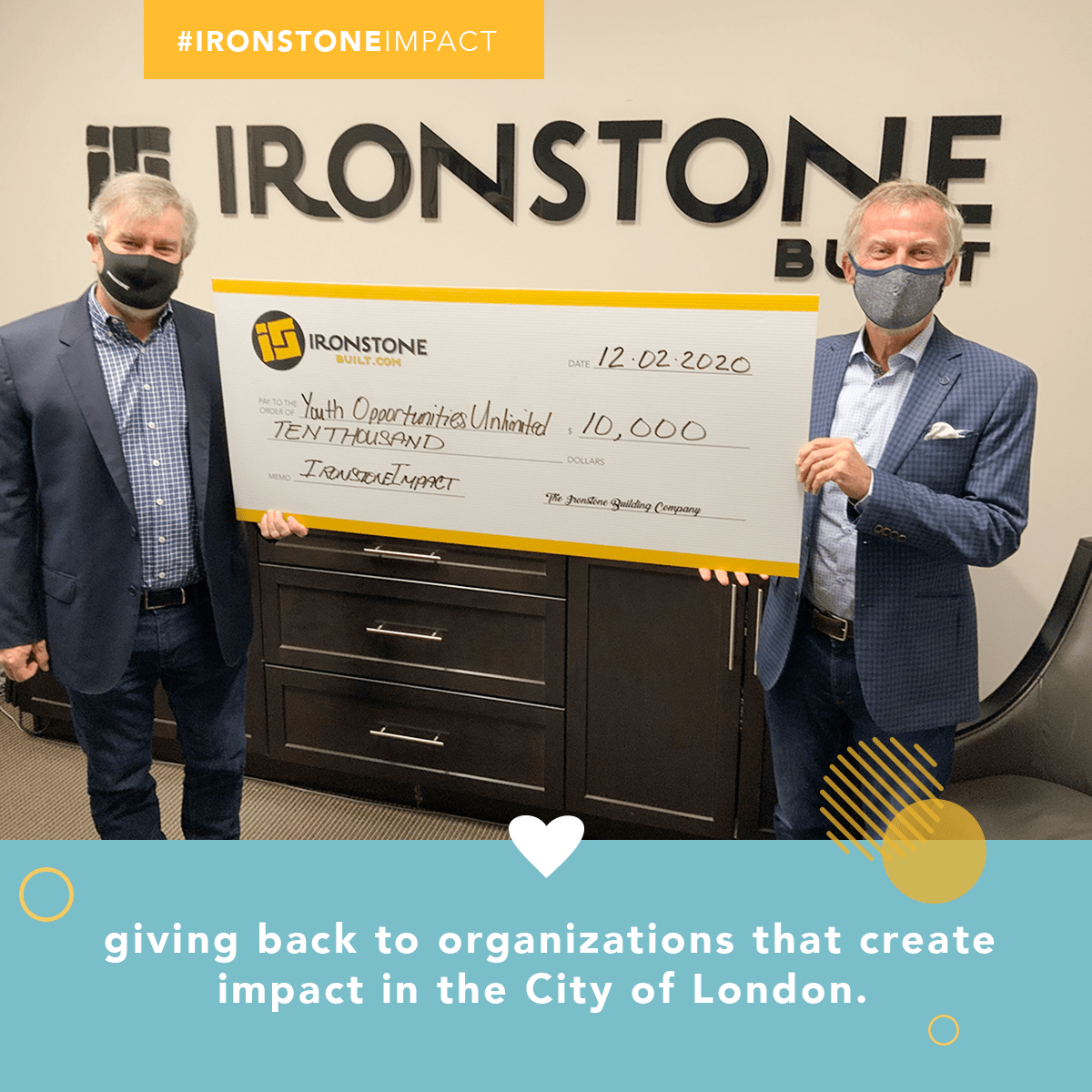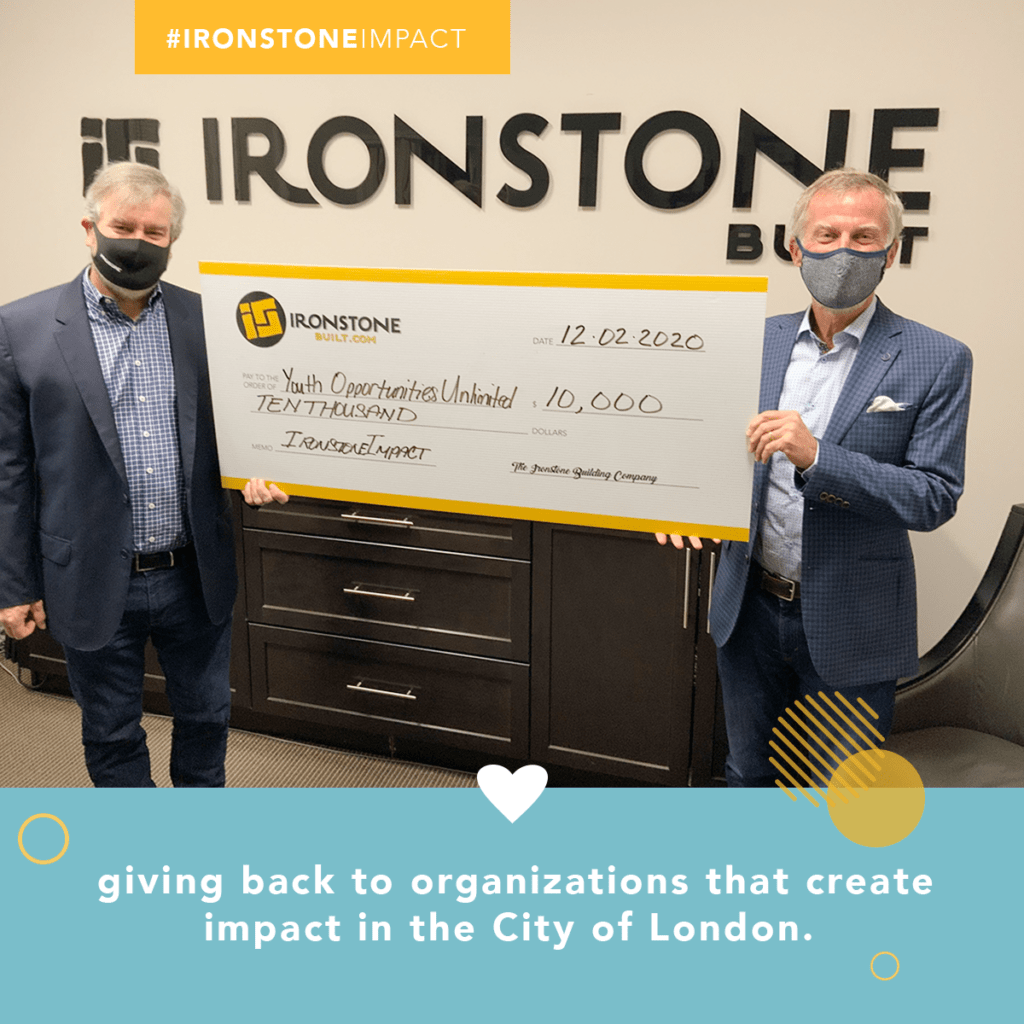 Ironstone's donation to YOU is being matched by the children of former Ontario Solicitor General, the late Joan Smith, the province's first female Solicitor General.
The facility will become a home for youth, including expectant teen moms and new mothers, who experience or are at risk of homelessness.
"As the owners of a business in the downtown core, we see first-hand the vast amount of people in our city who need a safe place to sleep, eat, and shower. At YOU young persons have access to trained staff who can help them find long-term stable housing and address the underlying causes of homelessness," says Allan Drewlo, Ironstone Vice President & Co-founder. "We're proud to be able to assist in keeping vulnerable youth in our community safe."
Ironstone will also provide an opportunity for the public to vote for a charitable organization of their choice during the week of December 23rd. Learn more here.